Short-Term Physical Rehabilitation Center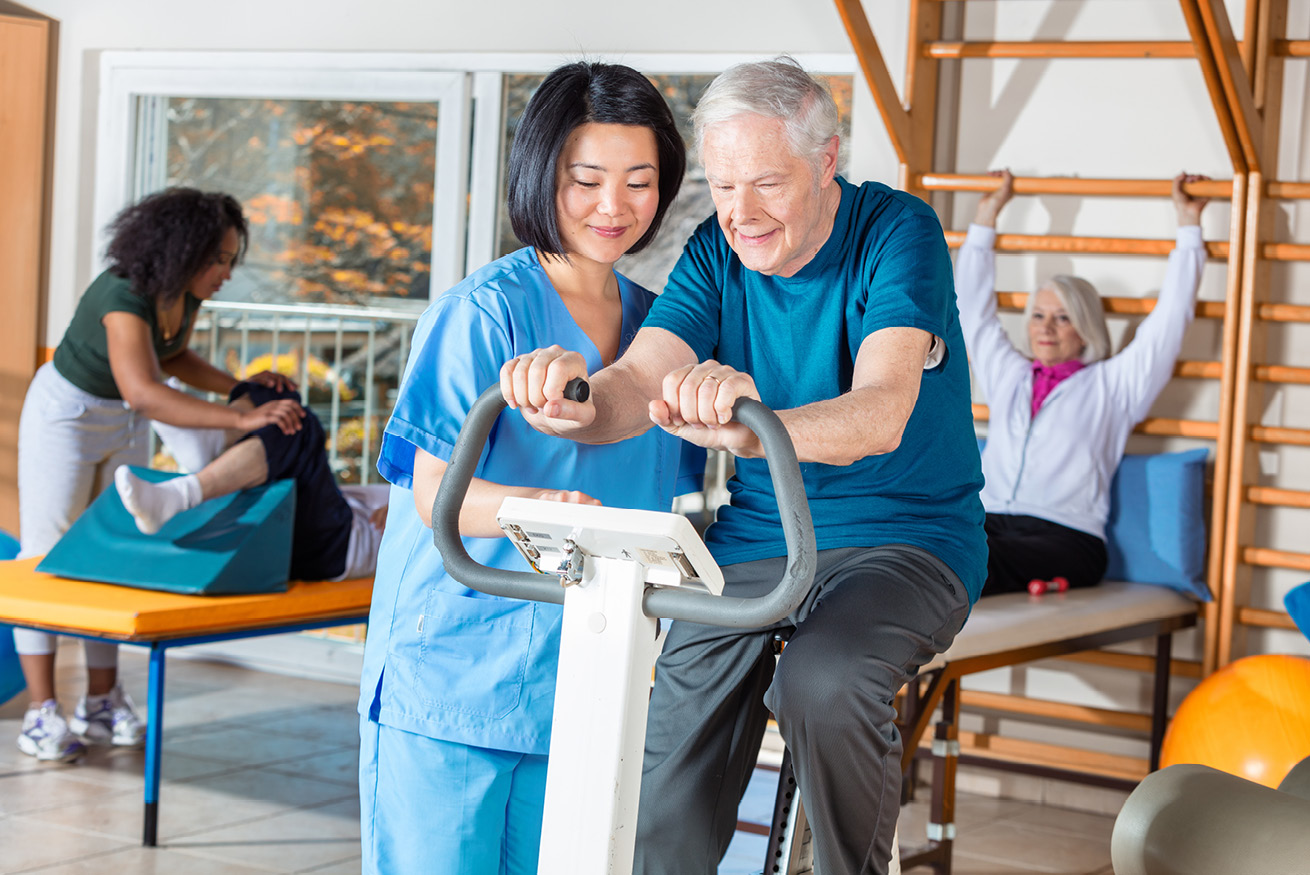 We offer 1 hour of physical, occupational and speech therapy on a daily basis, 7 days a week, allowing our residents to efficiently reach their rehabilitation goals. Each resident receives a custom recovery plan, based on the initial evaluation through final discharge, designed to recover their independence when engaging in daily living activities. Our dedicated multi-disciplinary team has achieved particular renown for their warm, progressive approach to rehabilitative care.
Gym
Our state-of-the-art gym offers the newest equipment for physical, occupational and speech therapy. To renew strength and mobility, we implement the use of:
Motorized Rehabilitation

Virtual Therapy

Therapeutic Ultrasound

Electrical Stimulation
The gym is also equipped with an ADL suite to help re-acclimate you to resume daily activities. Rehab is offered 7 days a week to promote optimal results for a safe discharge home.
Orthopedic Rehabilitation
At Little Neck Care Center we offer a comprehensive orthopedic program, led by our Orthopedic Doctor and our Orthopedic Rehabilitation team. Our goal is to get you or your loved one back to an active, independent lifestyle following an orthopedic injury or surgery. We serve adolescents through elderly patients with diagnoses such as:
Total Hip Replacement

Total Knee Replacement

Total Shoulder Replacement

Low Back Disorder

Lower Extremity Fracture

Multiple Traumas

Spinal Surgery

Musculoskeletal Injuries
Our rehabilitation team will provide physical, occupational and speech therapists working together to create a program specifically for you or your family member to get them back home as soon as possible. Contact us to schedule a tour of our facility.