Inpatient Hospice & Palliative Care
Hospice & Palliative Care Center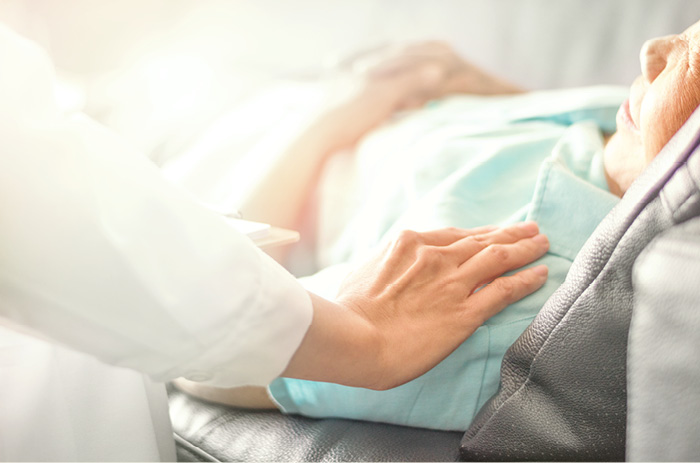 If your loved one has recently been diagnosed with a serious illness, our team at Little Neck Care Center is here to provide support. Through our hospice and palliative care services, we equip our residents with medical, emotional and spiritual supports to ensure optimal quality of life.
Our interdisciplinary team is available around the clock to address the needs of our patients and make sure their care is consistent with their wishes. In deciding whether hospice or palliative care is more suitable for your loved one, it is important to distinguish between the purposes of the two. Hospice care is designated as end-of-life care and is recommended for individuals in the last 6 months of their lives. Meanwhile, palliative care can be offered at any stage of a serious illness and may be good to consider early on in a diagnosis. At the core, our team believes in promoting the dignity of our patients, and we do this by providing compassionate, pain-minimizing care.
Here are some benefits of hospice and palliative care:
Patient and family-centered care

Pain management

Emotional support

Spiritual support

Psychosocial support

Comfortable environment

24-hour access to a care team
If you would like to learn more about our hospice and palliative care services, please reach out to our team at Little Neck Care Center. We understand the emotional toll that comes with a serious diagnosis, and we want to be there for you and your loved one during this time.